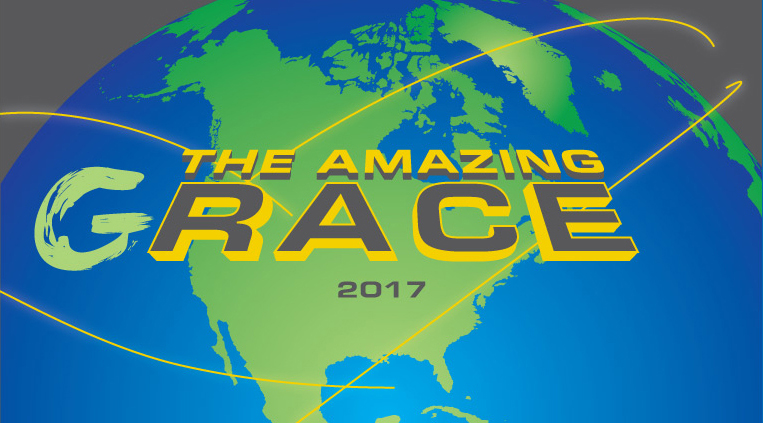 "Let us set aside anything that slows us down or holds us back…and let us run with patience the particular race that God has set before us, keeping our eyes on Jesus, our leader and instructor."  ~ Hebrews 12:1-2
Family Camp Mission Statement
"The purpose of Family Camp is to welcome families of all ages and stages to a peaceful place where they can enjoy quality time together while having fun growing in their faith. Whispering Winds offers families the chance to meet God in a comfortable environment, helping build strong marriages, gain purposeful parenting skills and develop a spiritual legacy which will last."
Summer Family Camp offers families the rare opportunity to spend quality time together on the mountain celebrating our faith as we grow closer to the Lord and each other. Removed from the distractions of the world, moms and dads are able to focus on their relationships as they hear outstanding speakers and are given free child care assistants (CCAs) to help watch the kids. Children and Teen programs offer each age group a powerful, relate-able program in the setting of God's beautiful nature. Along with tons of fun activities — like the zipline and mud bowl — families learn more about God's love, returning home with some of God's richest blessings.
If a family registering for Family Camp has a child that will be a Child Care Assistant, please just register him/her with your family as a regular family member. There will be no additional charge for being a CCA. CCA/parent meeting attendance and documents are still required.
Features
Mass & dynamic speakers
Swimming pool, zipline, and more fun activities
Programs for children, teens and adults
3 days + 2 nights (Friday evening – after lunch Sunday) plus 6 delicious meals
Free child care, plus kids 3 and under are free
*Military Family Camp – June 16-18, 2017
Due to a generous donation, all active military families will be able to attend camp for $100. This weekend will have special features for military families including military speakers and other resources. If a military family can not attend the designated weekend, they can still receive the $100 rate for ANY FAMILY CAMP WEEKEND. Military Scholarship Form.
**Special Needs Family Camp – July 21-23, 2017 information here.