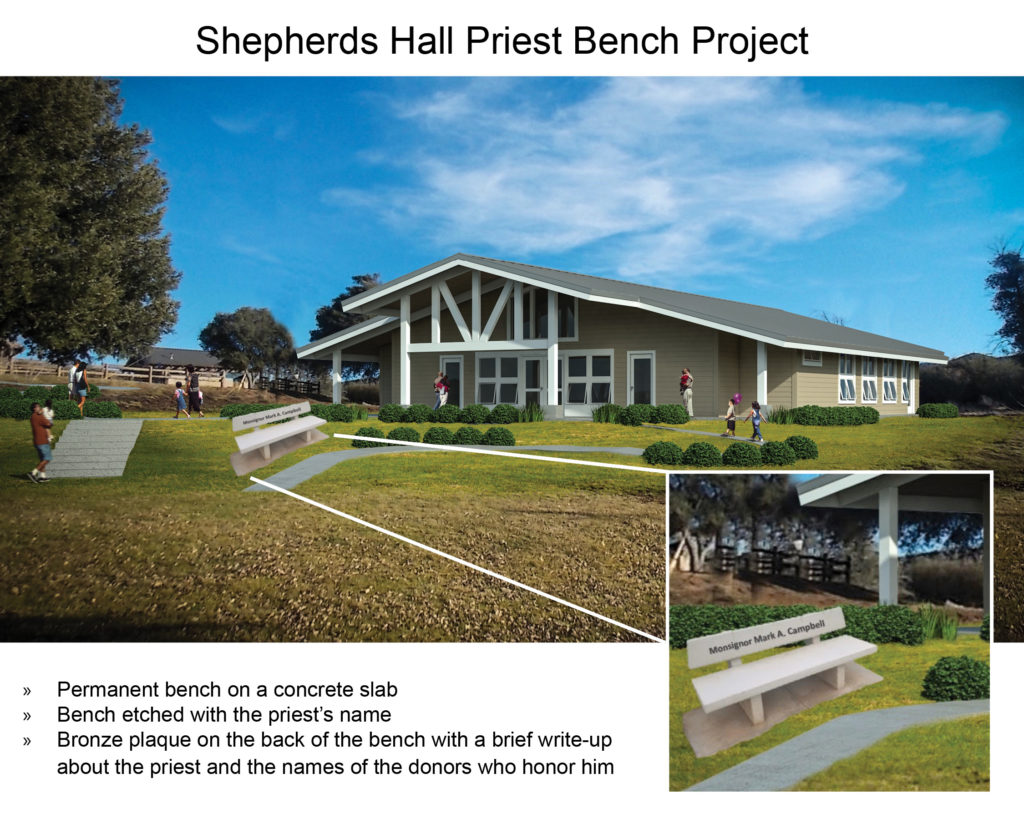 Whispering Winds has offered many a retreat from everyday cares with an opportunity to seek a closer moment with God.  Perhaps that time was sitting on a bench in the quiet of the morning, listening to a homily during mass that touched you or during a special reconciliation time.  God has provided priests to Whispering Winds to shepherd His people while they are on the mountain.
There are several priests who have played a special part in the Whispering Winds Community and we would like to honor them permanently at camp.  Benches will be placed near the new Shepherds Hall which is scheduled to open at the end of the year.  Each bench will be inscribed with the name of a priest that has been a special part of the community. Each donor will be listed on a plaque placed on the bench. We are looking for a suggested gift of $1,000 from each donor.
You may contribute to a bench by clicking on one of the priests' names below. You may donate to more than one priest by clicking on each of their names, or by calling our office at 619-464-1479. Thank you for your consideration in honoring a faithful shepherd!
Bishop John P. Dolan
Monsignor Mark A. Campbell
Fr. Michael Gallagher
Fr. Gilbert J. Gentile, SJ
Father Jim Poulsen
If you are part of a group collectively making one donation towards a priest bench, click here:
Group contribution